Rudich Advisory believes in offering simple solutions to complex global problems
Rudich Advisory is able to offer a wide range of senior advisory and execution services suitable to the type of client it is working with. Services offered are detailed below by client type.
Rudich Advisory understands and is able to support established firms in dealing with the institutional challenges that banks face when dealing with AML/CTF and financial crime risks. Rudich Advisory works with Financial Services to ensure that they are pro-actively managing financial crime risks and are regulatory compliant on a global basis through:
Interim senior management cover;
Development of global frameworks including CDD/KYC, transaction monitoring, and screening;
Regulatory compliance assessments;
Remediation of regulatory issues;
'De-risking' of high risk transactions;
Development of tailored policies & procedures;
Risk assessments;
Workshop-based training;
RegTech vendor assessments;
Regulatory reporting;
Breaking down silos;
Systems testing and implementation.
We work with start-up firms to develop operational frameworks and manage financial crime risks in an efficient and effective manner as well as provide advise and support on product development through:
Strategic guidance and advisory;
Support in product development;
Regulatory compliance assessments;
Financial crime assessments;
Development of governance, risk and compliance frameworks;
Workflow development and reviews;
Enhancement of financial crime prevention control environments;
Risk assessments;
Regulatory input;
Overview of best practice;
Board training.
03.
GOVERMENT|REGULATORS|INDUSTRY
Rudich Advisory works with government, regulators and industry bodies to shape the global financial crime prevention landscape including through technical training, policy and regulatory consultation and outreach through:
Advisory, negotiation, outreach, engagement with international bodies;
Research and analysis;
Development of intelligence reports;
Stakeholder engagement plans;
Development of governance frameworks;
Documentation of principles-based guidance;
Policy assessments and creation of policy proposals;
Leading intraindustry initiatives and consultation;
Development of training materials for financial institutions and emerging FinTech/RegTech firms;
Event planning and coordination, speaking engagements, media interviews, moderating.
Rudich Advisory works with civil society organisation to provide strategic advise on policy matters to influence the global agenda and to develop engagement frameworks with government and other members of the pubic and private sector through:
Advisory;
Advocacy;
Stakeholder maps, engagement frameworks and policy development;
Relationship management;
Drafting of assets to further messages;
Research and analysis;
Media interviews.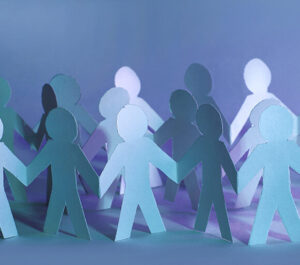 RUDICH | SERVICES OVERVIEW
| | AML | TF | SANCTIONS | ABC | TAX EVASION | MODERN SLAVERY |
| --- | --- | --- | --- | --- | --- | --- |
| Risk Management Framework | | | | | | |
| Systematic Risk Assessment | | | | | | |
| Regulatory Reviews | | | | | | |
| Deep Dives | | | | | | |
| AML/CFT Technology Assessments | | | | | | |
| Regulatory Remediation | | | | | | |
| Frameworks | | | | | | |
| Policies & Procedures | | | | | | |
| Investigations | | | | | | |
| Staff Training & Awareness | | | | | | |
| Board Training | | | | | | |
| Stakeholder Engagement | | | | | | |
| Advocacy | | | | | | |
| Industry Consultation | | | | | | |